An uplifting book
First book of Anthony Robbins released in 1987, stayed best seller for a long time
I read this book after reading his second best seller 'Awaken the giant within' so I found this book a bit less engaging. But nevertheless it is a book worth reading given the persuasive communication style of Tony Robbins and the breadth of subject he covers ranging from improving health, operating at peak personal energy, enhancing relationships, overcoming fears and more.
Anthony Robbins has a unique communication style that is very motivating and uplifting. If you like his style, this is a book worth adding in your personal library.
The following two tabs change content below.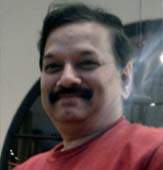 Sairam Narayan
Sairam N is the founder of Heart Pepper. After a long stint in the Corporate world, he pursued creative entrepreneurial tech ventures ranging from health-care to education. Being an avid consumer of motivational content over the years, he felt the urge to start Heart Pepper as a platform to share inspirational & motivational content and help see life's challenges in a positive perspective, tapping into the teachings and wisdom of the greatest teachers on this planet and presenting them in creative ways.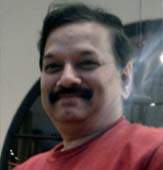 Latest posts by Sairam Narayan (see all)