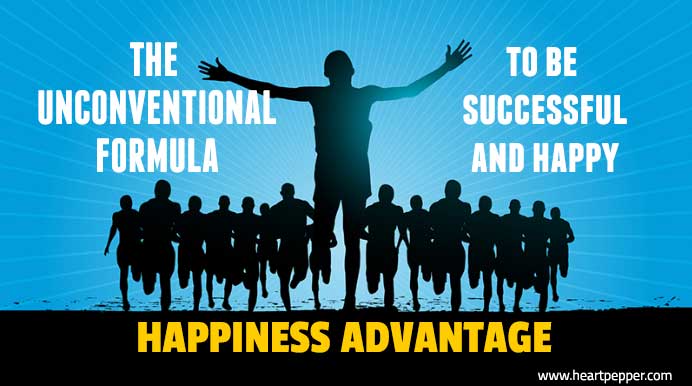 We have all be mentally wired from our childhood days to be happy only when we achieve certain success milestones such as getting high scores in the exam or winning the first prize in the competition or getting admission to the best schools and so on. We have been conditioned to think that to be happy, we need to first work hard, become successful and then be happy. The standard formula for success tuned into our head is this: "I need to work hard to be successful. If I am successful, then I will be happy". This thinking has been perpetuated by parents, schools and the companies we work for. As a result of this thinking, we tune ourselves to link our happiness to achieving certain success milestones. We therefore work hard to achieve those milestones. It could be getting into the best University, getting that first dream job, getting that big job title, getting that dream car, getting that important promotion, getting the corner office, getting that dream house, meeting the sales target and so on. We want to see these desires fulfilled (which we translate as success) to become happy.
Success first, Happiness next – never works
Harvard Professor of Positive psychology 'Shawn Achor' emphatically says that this formula is scientifically broken. The problem is, every time our brain gets a signal of success, we go ahead and shift the goal post of what success should look like. So if you got good grades in School, you are told to get better grades next time. If you got a good job, you then look for a better job. If you got promoted and got a good title, you look for even a higher rise and a better title next time. If you met your targets, you are asked to meet a higher target. If happiness is on the other side of success, then you are going to be chasing a moving target and your brain is never going to arrive there. By believing that Happiness is somewhere on the other side of success, we wait to be happy until we achieve our internally defined milestones of success. Once we achieve a milestone, we set a new milestone to feel successful. Our success milestones keeps 'stretching' higher and keeps expanding farther into the future. Consequently we keep shifting our 'goal to be happy' and we are never there.
New formula for success and happiness
According to research, our brains work in the opposite way. When a person is elated, happy and positive in the present moment, the brain experiences what researchers label as 'happiness advantage'. In this state the brain significantly performs better than it does at negative or stressful state. When the brain experiences 'happiness advantage' it raises cognitive capabilities, raises intelligence levels, improves creativity, increases energy levels and raises overall mental clarity. Shawn Achor's research at Harvard, over the years, have shown that when the person is happy, they are able to perform better in their jobs and bring about productivity improvements. Overall business outcomes improve when people are happy. Sales people have shown to be 37% better at sales and doctors have shown to be 19% faster and more accurate in their diagnosis when they approached work with a happy mind set to start with. So when people are happy first, they tend to be more successful and have shown to produce better results. So if we can find a way to staying positive in the present, then our brains will operate at higher levels of intelligence, creativity and clarity that will in turn will make us even more successful.
The broken old formula is
Work hard → Become successful → Be happy
The working new formula is
Be Happy → work with ease → Become successful
So the message is clear and simple and there is scientific research supporting it. Be positive and happy first. Success will then follow. Don't wait for success to dictate happiness. There is no point being successful and unhappy. If happy people produce better results, why not be positive and happy first? Eventually happy people become more successful and far more fulfilled than unhappy people.
How do you train your brain to be positive and happy
Again Shawn Achor's research has shown that you can train your brain to become more positive. With just 2 minutes of conscious conditioning each day for about 21 days, the brain can be rewired to think positively and to remain more optimistic. See this short video (3:49 minutes) where he explains simple methods to train the brain to think positively and re-wire it to stay optimistic. It is so simple that you may dismiss it, but it actually works. See this video and try it for yourself.
Here is another short animated presentation of the ideas explained in this post. This short video clip (2:38 minutes) was done to promote his book "The happiness advantage". Keeping aside the sales intent, the message is still very well conveyed in the animation. You will enjoy it.
The following two tabs change content below.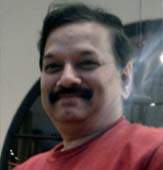 Sairam Narayan
Sairam N is the founder of Heart Pepper. After a long stint in the Corporate world, he pursued creative entrepreneurial tech ventures ranging from health-care to education. Being an avid consumer of motivational content over the years, he felt the urge to start Heart Pepper as a platform to share inspirational & motivational content and help see life's challenges in a positive perspective, tapping into the teachings and wisdom of the greatest teachers on this planet and presenting them in creative ways.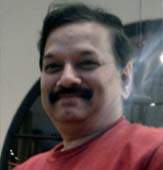 Latest posts by Sairam Narayan (see all)