A new philosophy that redefines success and happiness
An excellent book that gives a new perspective to the meaning of 'Success"
In a world where success is often measured in terms of how big or how better I am compared to others, Tim provides a refreshingly different view to measure success through 'personal excellence' rather than 'competitive excellence'. Mixing the wisdom of great thinkers and philosophers of the past with some contemporary thinkers, Tim provides a compelling new perspective to the idea of 'Success' and urges us to think differently about achieving 'True success'.
Tim Morris is acknowledged as a philosopher for the modern generation with his unique ability to blend the wisdom of the past with the challenges of the present in all his works. He has a Ph. D. in both Philosophy and Religious Studies from Yale University and also holds other honorary doctorates.
The following two tabs change content below.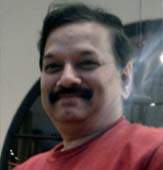 Sairam Narayan
Sairam N is the founder of Heart Pepper. After a long stint in the Corporate world, he pursued creative entrepreneurial tech ventures ranging from health-care to education. Being an avid consumer of motivational content over the years, he felt the urge to start Heart Pepper as a platform to share inspirational & motivational content and help see life's challenges in a positive perspective, tapping into the teachings and wisdom of the greatest teachers on this planet and presenting them in creative ways.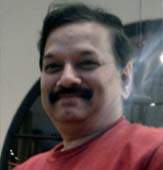 Latest posts by Sairam Narayan (see all)