A well written book that makes you feel charged up during tough times
If you are going through adversity and trying times, read this book for some re-assuring thoughts
This is an exceptionally well written book by another Asian author. I read this book during a very challenging period I was personally going through in my business venture. Beyond the usual encouraging words that motivational books provide, this book gives tons of real life examples drawn from the lives of famous scientists, celebrity entrepreneurs and some ordinary folks who have done extraordinary things in life.
Pulling ourselves out of failure requires faith, courage and conviction and this book provides a lot of evidences based on real life examples as to how many have achieved success despite the odds of success against their favour. This book is not available in Amazon, but get it wherever you find it. It's a book worth reading to lift up your spirits.
The following two tabs change content below.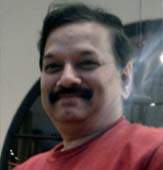 Sairam Narayan
Sairam N is the founder of Heart Pepper. After a long stint in the Corporate world, he pursued creative entrepreneurial tech ventures ranging from health-care to education. Being an avid consumer of motivational content over the years, he felt the urge to start Heart Pepper as a platform to share inspirational & motivational content and help see life's challenges in a positive perspective, tapping into the teachings and wisdom of the greatest teachers on this planet and presenting them in creative ways.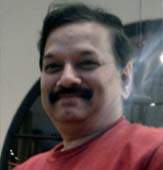 Latest posts by Sairam Narayan (see all)